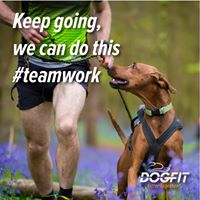 ---
If you are looking to continue your running after completing a Couch to 5K course or have some previous running experience, you may wish to join our 5K to 10K course.
This 6 week programme is designed for people and dogs who are already quite comfortable using a mixture of jogging and power walking for 30 minutes. Each week you will gradually increase the amount of running with the aim of being able to achieve up to 10K.
The sessions are in small groups but 1 to 1 programmes are available where individual plans will be customised to meet your own specific needs.